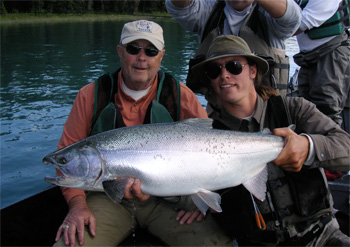 Alaska Kenai River Cabins

Upscale cabin rentals on the Kenai River at Sterling with superb shore fishing for sockeye (red) salmon. Wi-Fi and Direct TV in cabins.Day trips with guided fishing available. Spectacular private waterfront setting.
www.KenaiLodges.com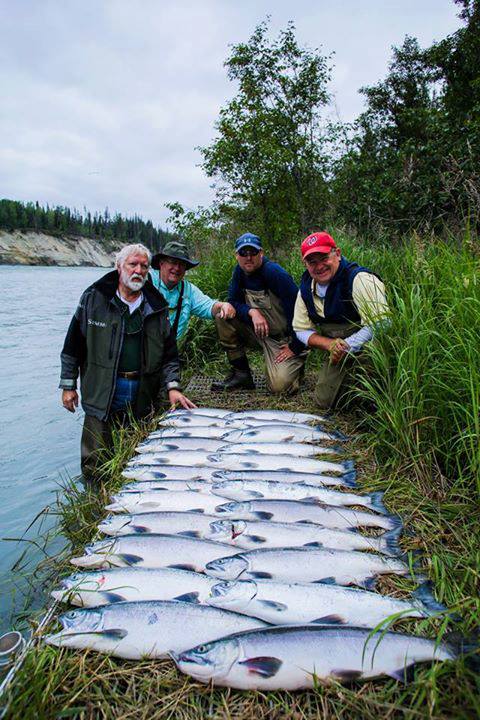 ____________
Alaska Trout Guides
Alaska Trout Guides is owned and operated by Josh Hayes.  Hayes is a third generation Alaskan and a year round resident of Alaska's Kenai Peninsula.  With over 30 years of personal fly fishing experience on the Kenai River you are guaranteed to fish with one of the most experienced and diligent guides on the river.

----------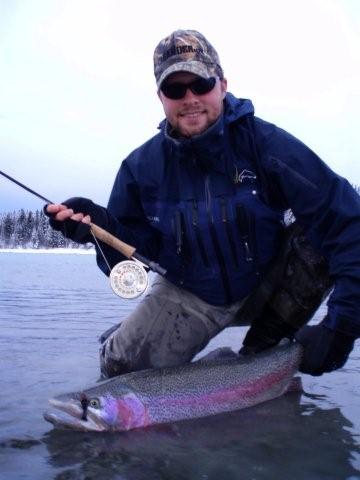 ~ Book the Best ~

Fishing Guides & Fishing Lodges in Alaska!

Book your Alaska fishing vacation with some of the best fishing guides, lodges, fishing charters, and flying services in Alaska. The fishing adventures described below include guided fishing trips, scenic river float fishing, wilderness lodge fishing, saltwater fishing charters, fly-out fishing, deluxe fishing resorts and more; for all species of wild Alaska salmon, trophy rainbow trout, arctic char, giant halibut, pike, grayling, and the exotic arctic sheefish.

Alaska Wilderness Outfitting

We offer both guided and unguided fishing trips to the pristine waters of Prince William Sound, the wild lakes and rivers of the Wrangell Mountains and the untamed wilderness of the North Gulf Coast on the Tsiu River.


----------

Northwoods Lodge

Incredible fishing, outstanding accommodations, and a knowledgeable staff is what sets Northwoods Lodge apart. Fly & spin fisherman will sample fishing only Alaska can provide.
info@northwoodslodge.net

Afognak Wilderness Lodge

Fish salmon, trout, halibut, ling-cod, sea-bass, etc based from this elegantly rustic log lodge with spacious guest cabins, in the Kodiak Islands. Sauna, kayaks, floatplane access, superb local cuisine since 1974.
shannon@awl-3.com 

----------

Our remote location on the Southern tip of Kodiak Island insures world-class fully guided fishing for salmon and halibut from the comforts of our full service lodge. Deer hunting, sightseeing and photography trips are also available using our 33 foot, high speed and licensed vessel, the "Alaska Adventure". Ask about our silver salmon fishing. See below picture!




Alaska Premier Charters / Wild Strawberry Lodge

Experience awesome fishing, gourmet meals, and "Warm Genuine Alaskan Hospitality" at our all inclusive luxury waterfront lodge in Sitka. Home of World Class king salmon and halibut in SE Alaska! Operating a full service lodge for 32-40 guests. Over 20 years of accumulated local knowledge and experience. Only 3 hours direct jet service from Seattle on Alaska Airlines.

info@wildstrawberrylodge.com

----------

Alaska Wilderness Outfitting

We offer both guided and unguided fishing trips to the pristine waters of Prince William Sound, the wild lakes and rivers of the Wrangell Mountains and the untamed wilderness of the North Gulf Coast on the Tsiu River.


----------

----------
Alaska's Anvik River Lodge

The most remote full service fishing lodge in Alaska. 5-night all-inclusive from Anchorage. Private charter flight, comfortable rooms with private bathrooms, all meals and beverages, daily guided freshwater fly and/or spin fishing pacific salmon, pike, char, grayling and whitefish, housekeeping and laundry, wi-fi and more.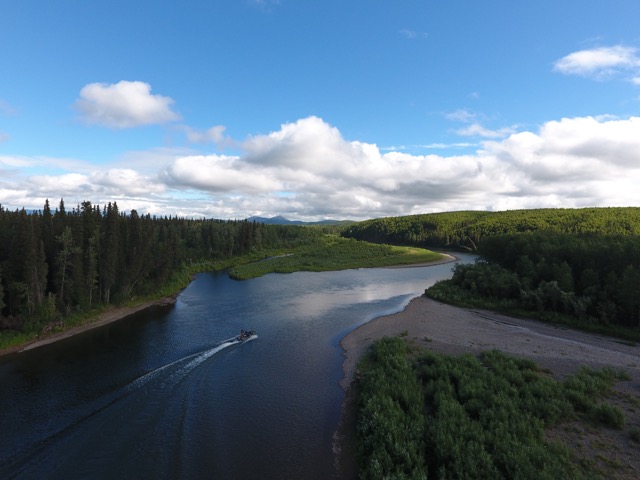 The Anvik River in Western Alaska

The willingness of No See Um Lodge's team to provide the best for their guests - both on the water and at the lodge - have put the lodge in a class by itself. Guides are eager to make your Alaskan fishing vacation successful; their knowledge, enthusiasm and instruction will ensure success for the novice and expert alike.

The Alaska Sportsmans Lodge, is a remote sport fishing and fly fishing lodge located in the Bristol Bay area of Western Alaska. This area is the pinnacle of Alaska fishing for five species of salmon (Chinook, Sockeye, Chum, Coho, and Pink) and the largest rainbow Trout. Please contact us about our all inclusive fishing packages.
-------------------
For information about advertising
in this directory, contact:
Alaska Internet Marketing, Inc.
Hosting-Design- Advertising
Anchorage, Alaska
(907) 242-7245
info@alaskaoutdoors.com

Serving Alaskans Since 1996
---------------------------------